Coffeeneuring 2017 – Or the philosophical question of when is a challenge a challenge?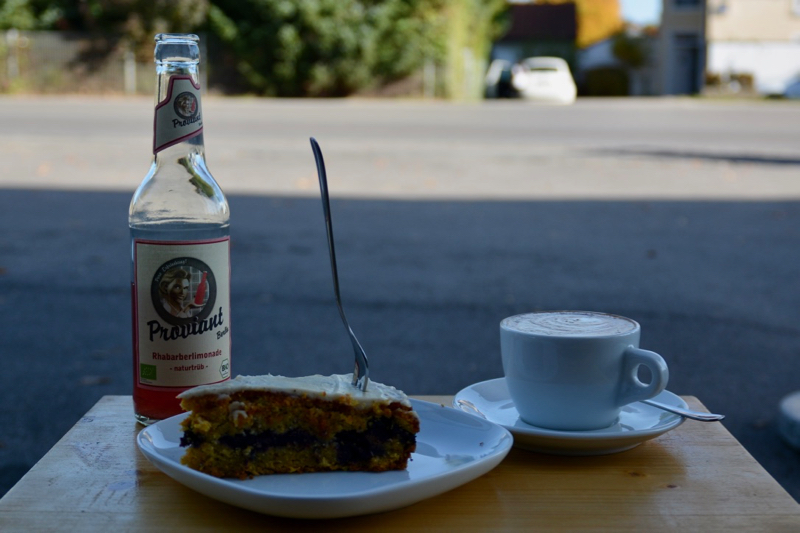 Coffee and bikes – a combination that is hard to beat. Luckily caffeine is not on the doping list (any longer!), so stopping for a coffee or two midride is perfectly acceptable behavior. I would even go so far to say that for me a ride isn't a proper ride without a caffeine fix. And maybe a slice of cake while I am at it…
Which makes it even more unbelievable that it took the 7 years (as in: SEVEN!) for me to stumble across the annual coffeeneuring challenge. Hello Facebook algorithms, Big Data and AI – where were you??
The Unknown Challenge
So, what is the coffeeneuring challenge? Basically it is an idea to keep people on their bikes during fall and the bad weather. The rules are simple enough: ride to seven different cafés over the course of 6 weeks and have a coffee (or similar). Nor more than two rides a week and a minimum of 2 miles (yes, 2. This isn't specifically aimed at roadies). Easy enough. The problem for me was: I didn't find out until 10 days before before the end. Luckily I already had 4 rides in the books that qualified under the rules. And even 3 of those to previously unknown cafés. But this raised an interesting philosophical question: can you claim to have completed a challenge if you did not know you were being challenged??
Pondering this over a cup of coffee I decided: yes, I find it acceptable in the "spirit of coffeeneuering". After all, the goal of this challenge as I see it is twofold: first, keep riding come fall. Check, done that. Second: slow down, it's a ride – not a race. Check again. So I had a week and a half to get in 3 more rides – more than doable.
I would have liked to ride the challenge under a theme within a theme as some people do – trying to combine it with a border crossing challenge, having my coffee always across some kind of border… So already looking forward to next year's challenge,  when I'll know right from the start that I am being challenged 😉
The Rides
And without further ado, here are my 2017 coffeeneuring rides:
17/10: 80k to the ice cream parlor Eiseria on the shores of lake Chiemsee. Coffee ok, Ice cream excellent!
19/10: 99k to the small but charming Bohne37, shop meets café. Coffee and cake excellent, highly recommended!
03/11: My usual 80k gravel ride to the Velosoph, bike shops meet café par excellence. Excellent coffee, as usual!
08/11: 109k gravel heavy ride to Dropbar – Bikes & Coffee that broke my bike (different story). Coffee was worth it, go see them!
14/11: 94k in 3 countries, stopping at the Vitra Haus for great carrot cake and cappuccino.
16/11: 64k through the Alsace region, stopping at a French patisserie for café au lait and pastries. Unfortunately and unusual for France: quite disappointing.
19/11: an easy city bike 5k to the Alof bakery. The Franzbrötchen (cinnamon specialty from northern Germany) was ok, but the coffee a big disappointment – the barista clearly had no idea what he was doing…
PS:
Of course I do hope that the esteemed coffeneuering judges follow my reasoning and I can claim one of the 2017 coffeeneuring patches. But if not: nothing lost, I still have those rides under my belt and know a few more cafés that I will definitely stop at again in the future.